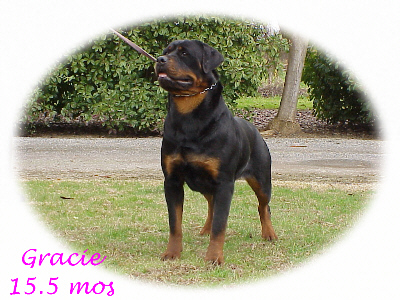 OFA RO-65560F25F-PI Elbows RO-EL5032F25-PI
Sire: Multi V-1 Multi Best in Specialty Show, Multi Group Placer, Am./Can. Ch. Von Boylan Antonio Banderas B, BST, Sch III, AD, TT, HIC

OFA #RO-55812G24M "Good"
Heart #RO-CA513/38M/C-T
Thyroid Normal

Dam: UCI/INT CH. Multi V-1 Siegerin, 2000 ARV Can. National Siegerin, 2002 Northwest Regional Siegerin, Konnenstoltz Electra BH, ZTP, AD

Congratulations to Gracie for earning her UCI/Intl. Championship, 2 x BOB, 2 x Best Bred by Exhibitor, and ARV 2004 Regional Youth Siegerin in late 2004.

UCI/Intl. Ch.V-1 Konnenstoltz Gracie was V-2 in the open class at the USCR Regional under ADRK judge Edgar Heldman out of 17 females.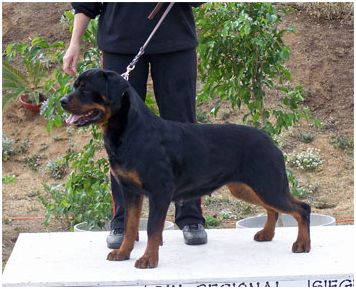 V-2 at the USRC -SW- Regional Sieger show

The next eight pictures were taken of Gracie @ 15.5mos old.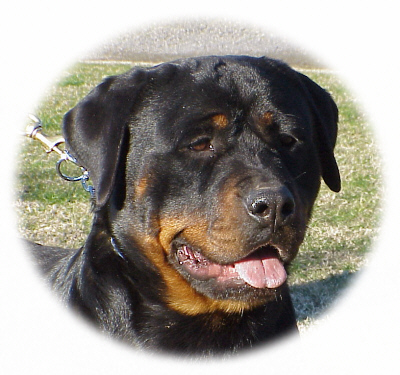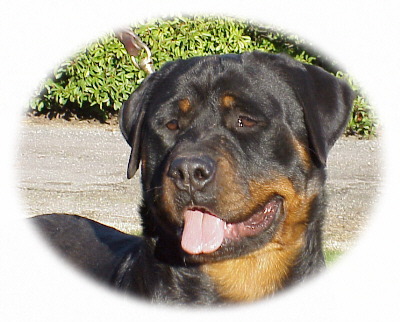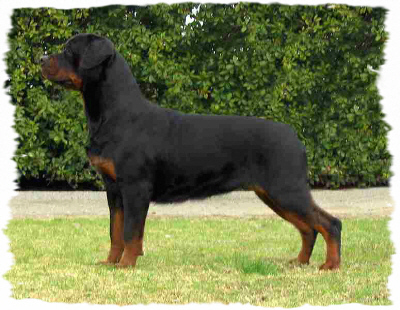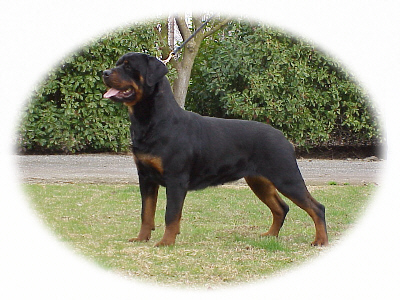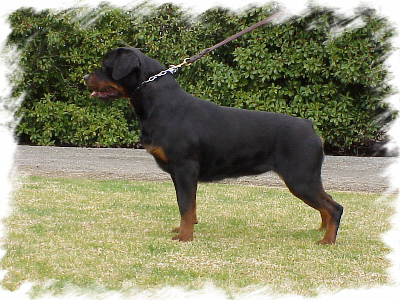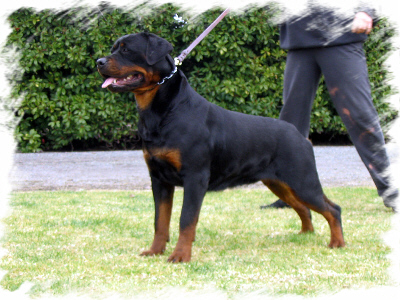 Special thank you goes to Ms. Mary Johnson for handling Gracie in the AKC ring.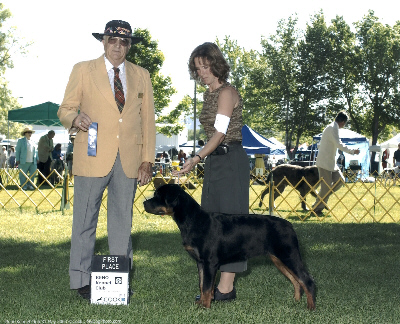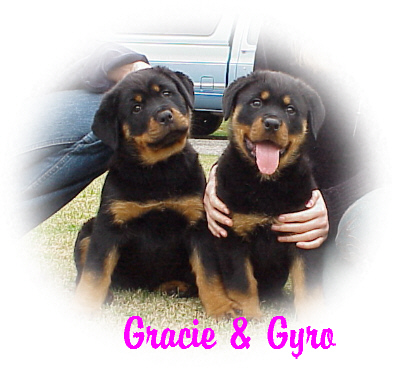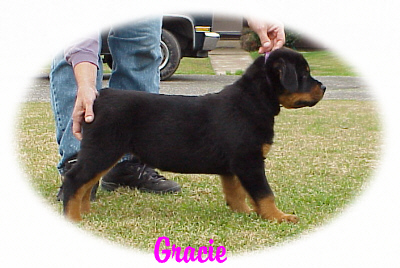 ---
| Electra | Trublesum | Morgan | Nikki | Fellon | Stazi | Margo | Addie2 | Cameo | Atlantis2 | Gracie2 | Petra | Baila | Harleigh2 |
---
| Return Home | Nitro | Bravo | Dik | Females | Young Dogs | Young Females | For Sale | Planned Breedings |