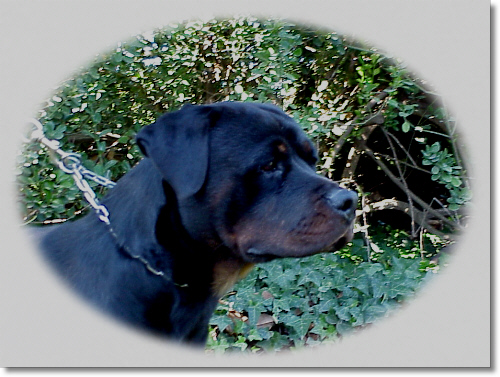 WP83908904 RO-59632G27F-T
Sire: ARV Ch. Multi V1 Sieger & Most Beautiful
Jenecks Wotan BH, SCH III, IPO III, ZTP, FH, AD,
Lifetime Korung
WP309384/01
RO34654G

Dam: Multi V1 Siegerin Konnenstoltz Schlect Hundin
AKA "Berlin" BH, SCH I, ZTP, AD, WH
WP476479/01
RO46063F24F-T

Morgan is an elegant female and is an excellent representation of the breed. She has done well in the show ring including V2 in the Open class at the 2000 ARV National Clubsieger Show under Mrs. Bianca Miksic-Kasun, FCI Croatia, Head Breed Warden.

Not only is Morgan a truely beautiful female, she is also one's best friend. She has an absolutely wonderful temperment, anyone who spends any time with Morgan will truely fall in love with her.

Morgan is so far producing her beautiful conformation and head piece in her puppies, as well as her temperment, her pups are also showing outstanding working abilities.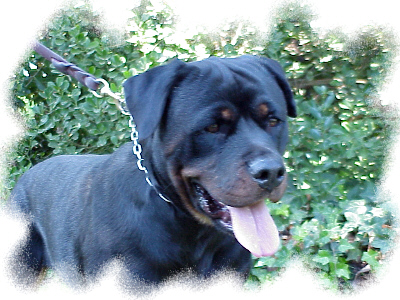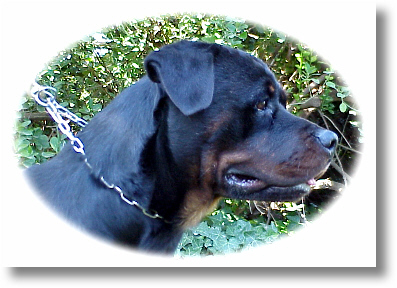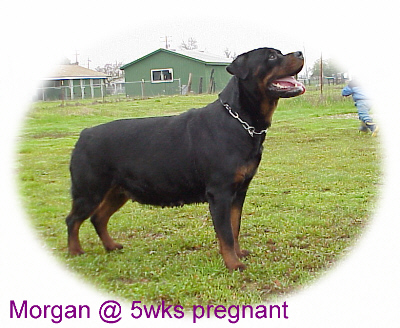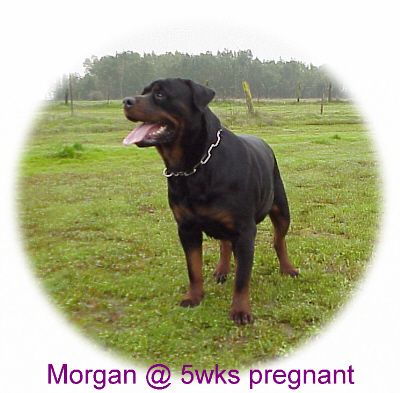 | Morgans Critiques | Morgans Pedigree |

---
| Electra | Trublesum | Morgan | Nikki | Fellon | Stazi | Margo | Addie2 | Cameo | Atlantis2 | Gracie2 | Petra | Baila | Harleigh2 |
---
| Return Home | Nitro | Bravo | Dik | Females | Young Dogs | Young Females | For Sale | Planned Breedings |