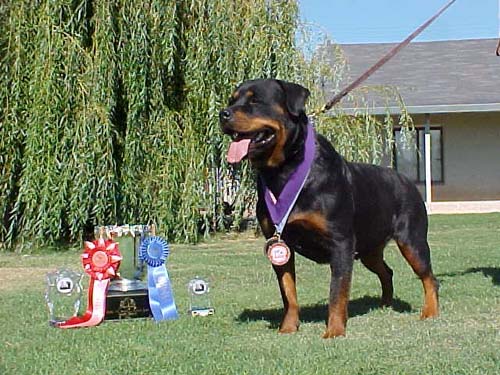 OFA RO-65559G27F-PI Elbows RO-EL5031F27-PI
Sire:Multi V-1 Sieger & Most Beautiful Konnenstoltz Nitro Bh, Ztp, WH, AD, Sch I

OFA:Good

Dam:Jenecks Nancy Bh, BST

OFA:Good


Atlantis was bred by Tony & Alan Cruz of Area's Rottweilers. She has incredible breed type and very nice working drive. She has done extremely well in the show ring she is now a UCI Int. Ch, 2005 USRC Nat'l Select Female & Multi V-1.

Special Thank You goes to Tony & Alan Cruz for the opportunity of owning this wonderful puppy.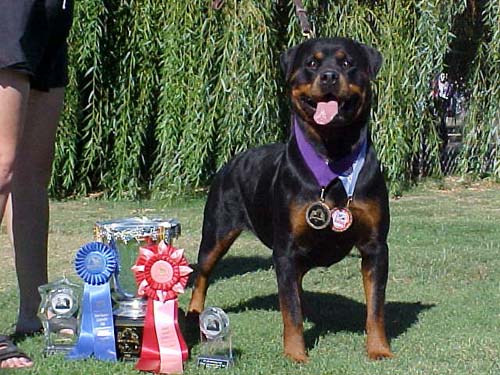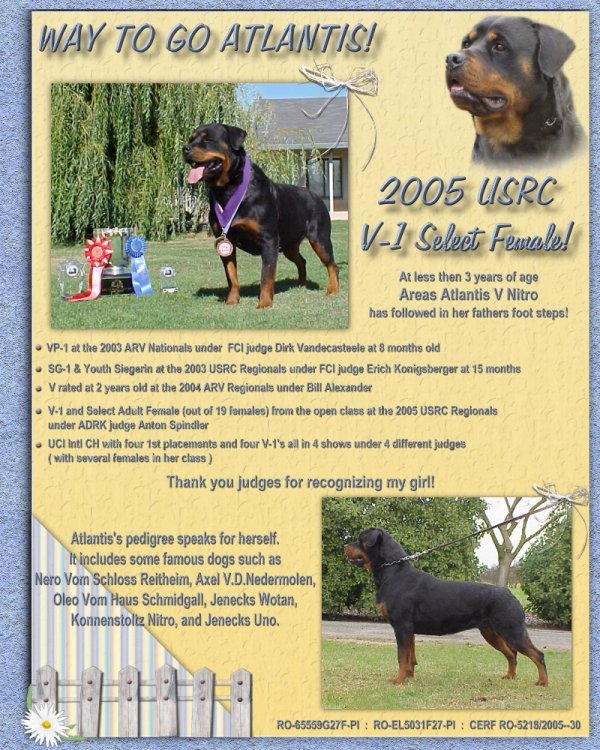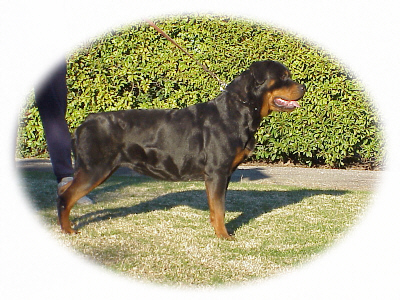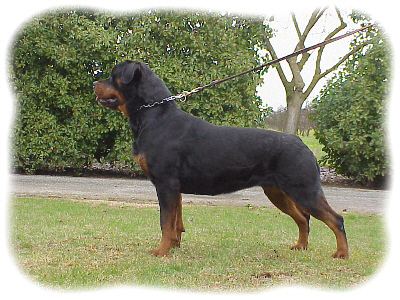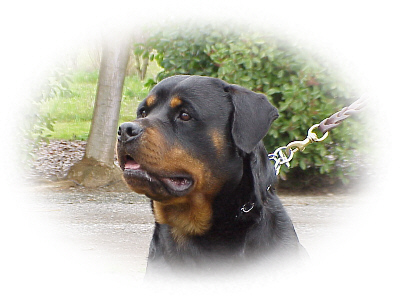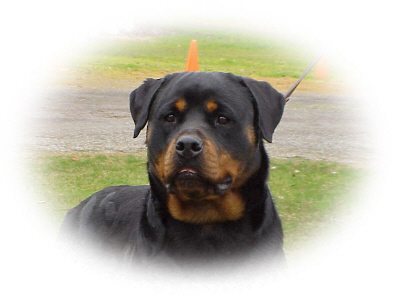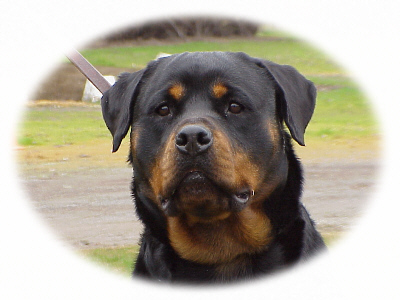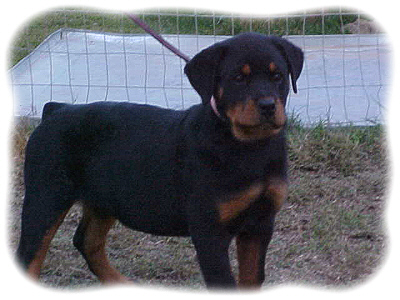 | Atlantis's Pedigree |

---
| Electra | Morgan | Nikki | Fellon | Stazi | Margo | Addie2 | Cameo | Atlantis | Gracie2 | Petra | Baila | Harleigh2 |
---
| Return Home | Nitro | Bravo | Dik | German | Females | Young Dogs | Young Females | For Sale | Planned Breedings |